Get on your bike and explore the beautiful Yorkshire Wolds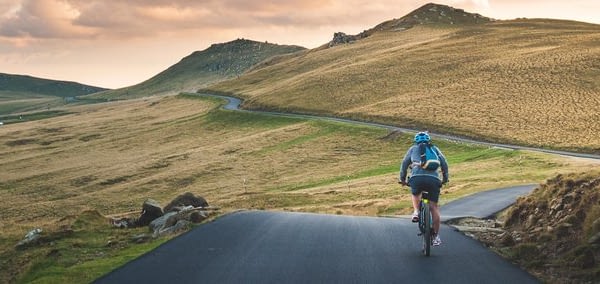 Surrounded by amazing cycling country, Highfield Farm is no stranger to the cycle enthusiast.  With secure bike storage, drying facilities, a comfortable lounge and a welcoming sweet treat, Highfield Farm is the perfect rest stop after a hard day in the saddle!
For parties of six or more, we can provide an evening meal in our dining room or for smaller groups why not purchase from our range of ready meals and cater for yourself.
Participating in the Ryedale Special Families Cycle Challenge and not a camper?!  We are only 1 mile from Hutton Cranswick, the base for the evening events. Each participant will receive some of our famous Berry Fruit Bar to take with them on the second day of this ever popular event!  Early booking advised.
We are located on the WAY OF THE ROSES cycle route and many other wonderful routes around East Yorkshire.  Please visit the Visit Hull and East Yorkshire Website for further details and to plan your stay:
Visit Hull & East Yorkshire – cycling routes